So, what's the very first guitar riff that everyone learns? You got it:  Smoke On The Water.
The main riff is composed of nothing but double stops.

Bass
Here's what the bass is doing during the main riff.
Play The Main Riff From Smoke On The Water Over A Backing Track
In this video, I'll show you how to play the main riff with the backing track. Fun stuff!
Here's the backing track:
Verse

Chorus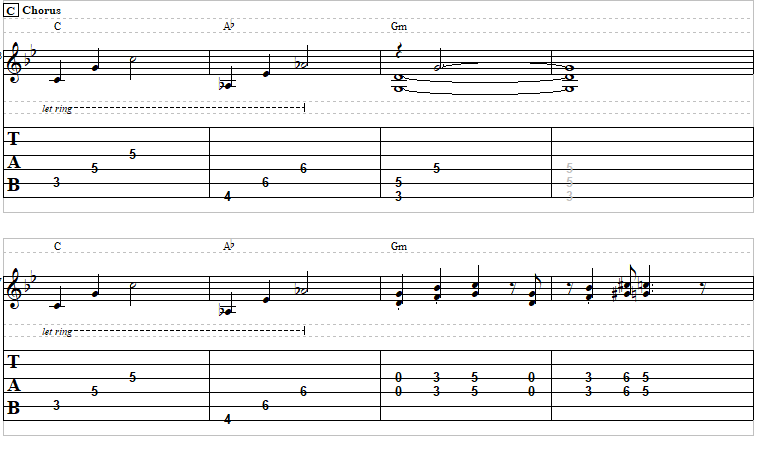 Smoke On The Water Guitar Tab
Complete Transcription To "Smoke On The Water"(PDF)